API's to Watch in Cannabis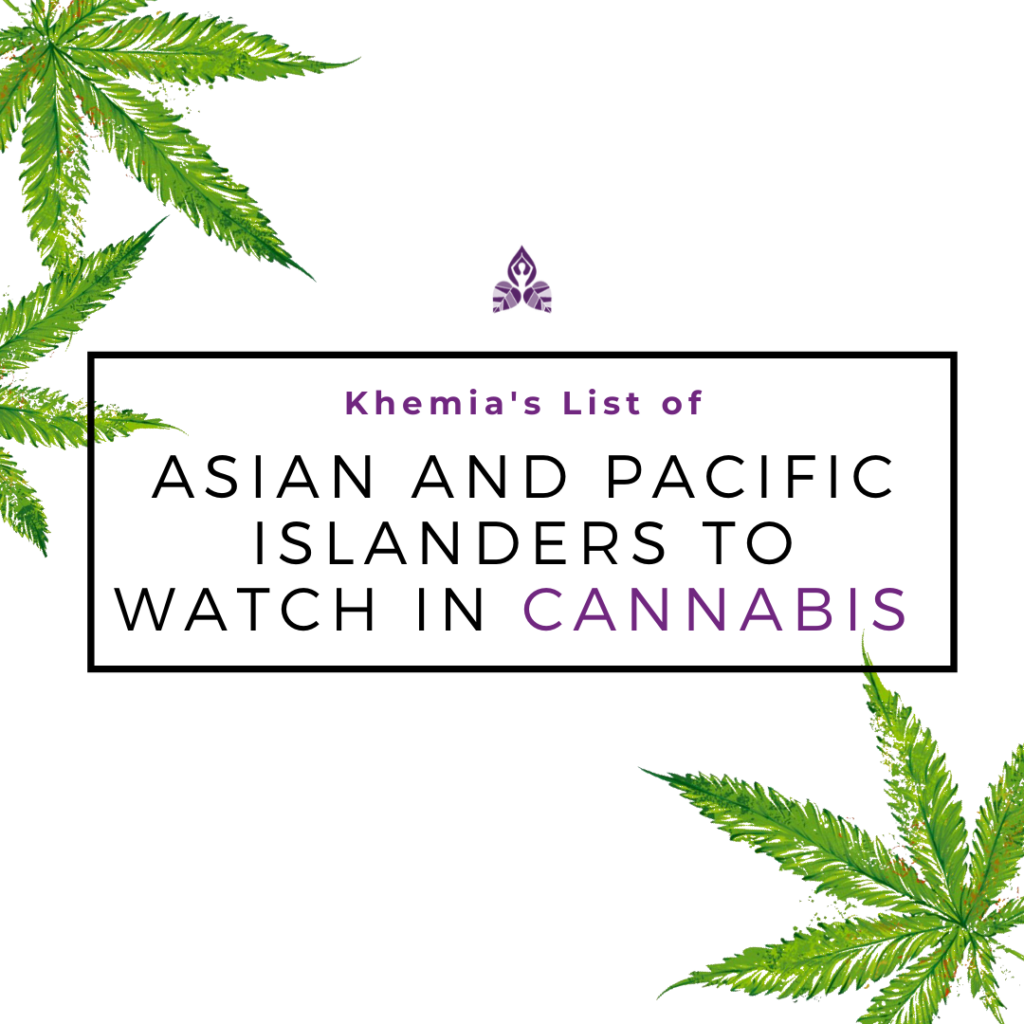 In honor of Asian and Pacific Islander American Heritage Month, we have out together a list of API women in cannabis you should pay attention to. The truth is that API's are risk-takers and innovators, they have created their own space in the cannabis industry through ancillary and by touching the plant. Khemia acknowledges their accomplishments in the industry.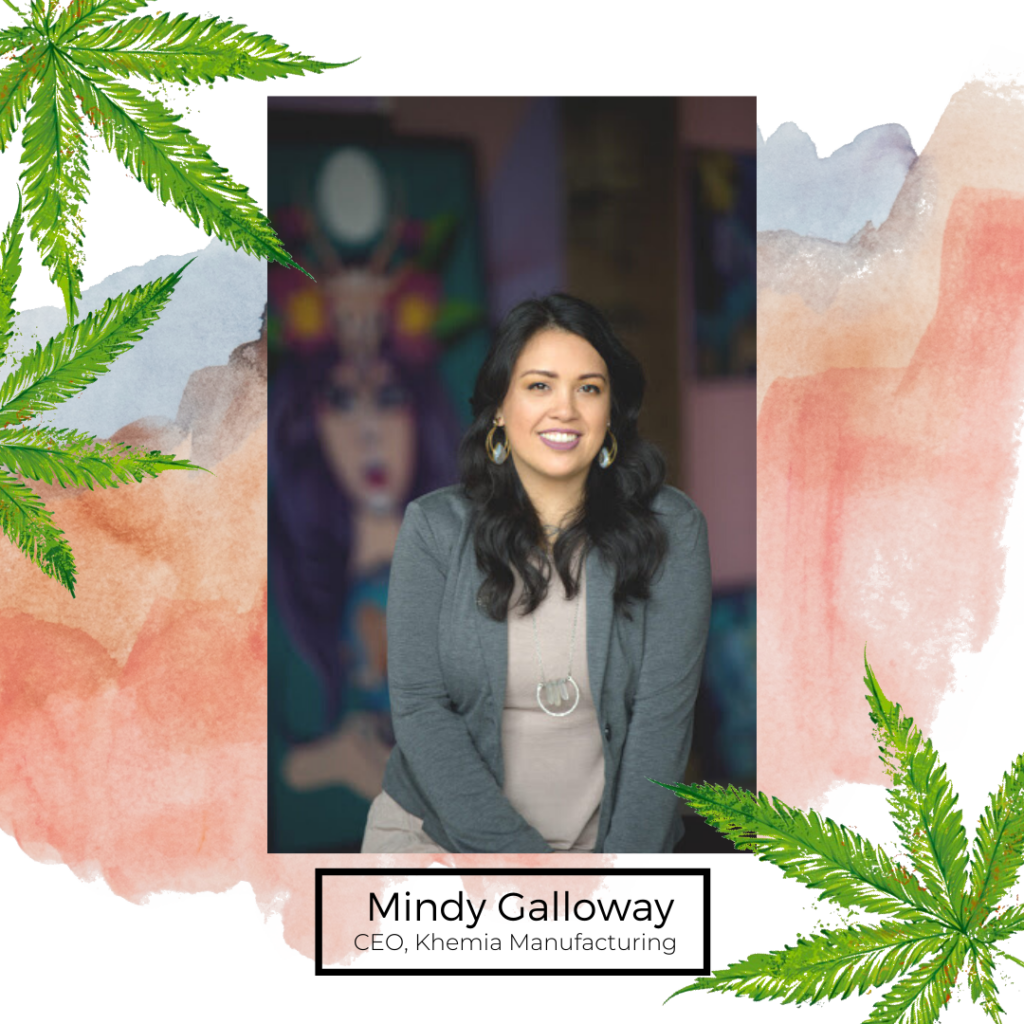 IG: @terraempress // FB: @mindygalloway // LinkedIn: Mindy Galloway
Mindy Galloway is one of the most positive people you will meet. She is on a mission to bring love, support, and encouragement to the world. She shines as KHEMIA CEO with her leadership and calm presence. Mindy grew up in the Northern California Cannabis Culture, where her love for manufacturing started as a way to utilize all aspects of the plant for healing. Mindy brings to KHEMIA her years of experience in the cannabis industry as a: delivery manager and consultant, storefront dispensary manager and product manager, Executive Director for cannabis non-profit groups and Mastermind Facilitator/business coach for cannabis Executives. Her cannabis experience is combined with experience from various entrepreneurial endeavors and previous jobs working for Executive Leaders.
Mindy is excited and grateful every day to be a part of an amazing brand with an all-star team of legacy operators and business experts. With everyone combined together, KHEMIA is on its way to be widely known and recognized for creating quality artisanal products that are catered for specific effects and relief.
Mindy connects with KHEMIA by being a voice for Cannabis wellness, education, and advocacy.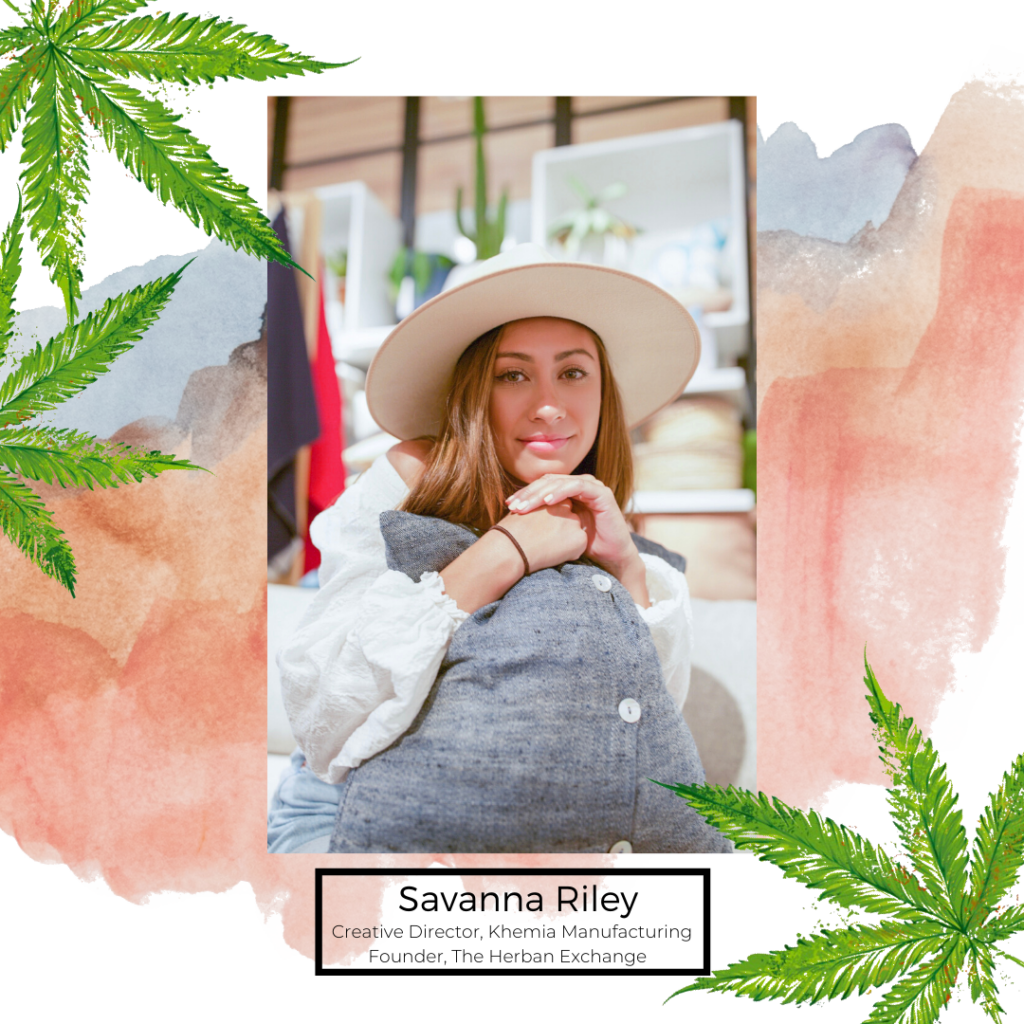 IG: @savriley // FB: @Savanna.riley // LinkedIn: SavannaRiley
Savanna is a Communications and Public Relations Consultant experienced in executing public affairs and strategic communications campaigns for corporate, political and nonprofit clients. She is Founder of Simplyr Communications and cannabis educational networking event The Herban Exchange.
Savanna is also Creative Director at Khemia Manufacturing where she helps guide the creative vision for brand and manifests that vision through digital newsletters and social media. Outside of cannabis, she is the Director of Communications at IDEATE California. Here she works on issue-specific policy development, communications, and public relations to provide results to businesses, non-profits, private and philanthropic sectors. She focuses on developing campaigns, events, and communication strategies for clients.
Prior to IDEATE California, she was a Sales and Field Marketing Specialist for Left Coast Ventures where she managed the Sacramento sales territory as well as created and executed the brands marketing strategy. Prior to that she worked as a Market Manager at CB1 Brands, where she was responsible for selling the company's products by identifying leads, educating prospects on products through calls, trainings, and presentations, and providing existing customers with exceptional support.
Savanna has also worked as a Lobbyist and Legislative Coordinator for The Quintana Cruz Company working with clients from a variety of sectors including cannabis, tribal and animal welfare.
Savanna holds a Bachelor of Arts in Communications and Public Relations from CSU Sacramento and an Associates of Arts in Liberal Studies from Shasta College.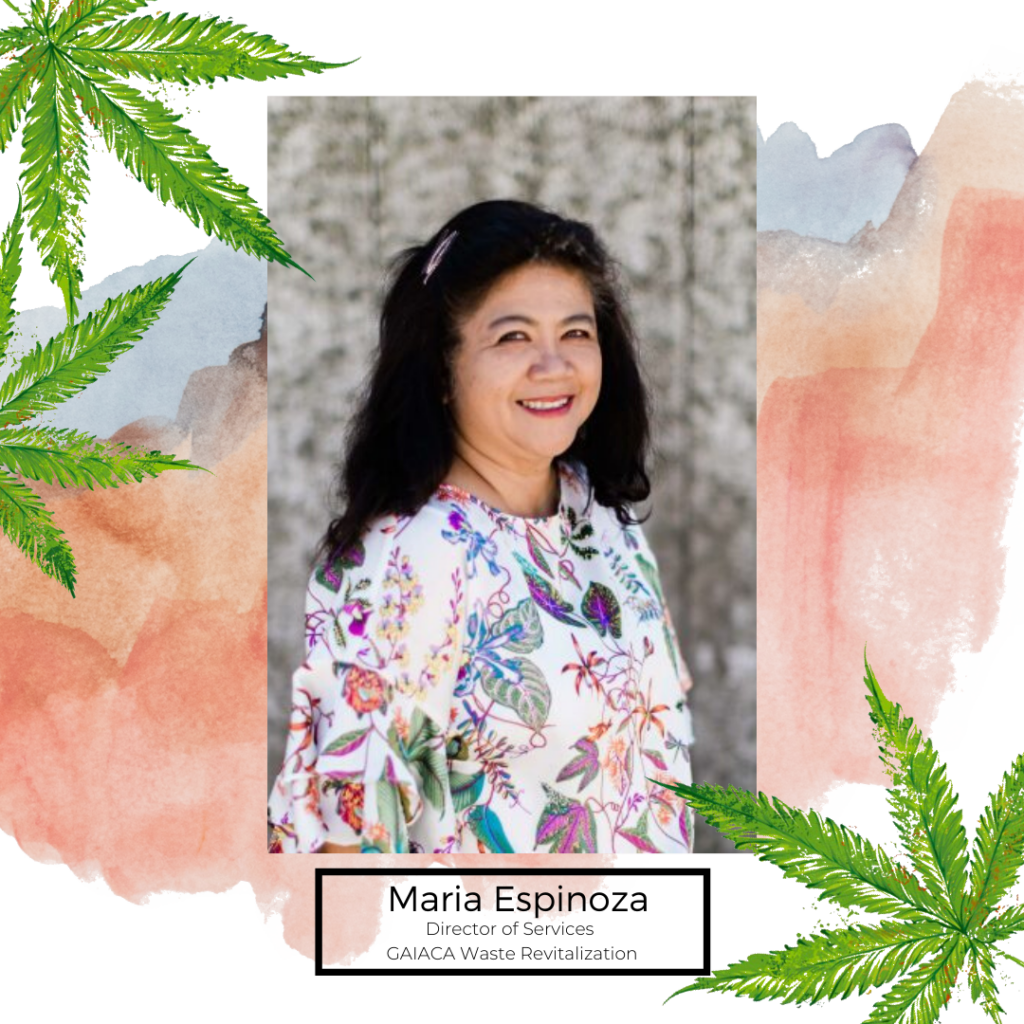 LinkedIn: Maria Espinoza
Specialties: Results oriented individual & a highly effective Environmental Professional who maintains thecustomer's confidence and trust due to excellent customer service. Problem Solver using creative approaches find solutions with demonstrated success in the environmental services and recycling industries.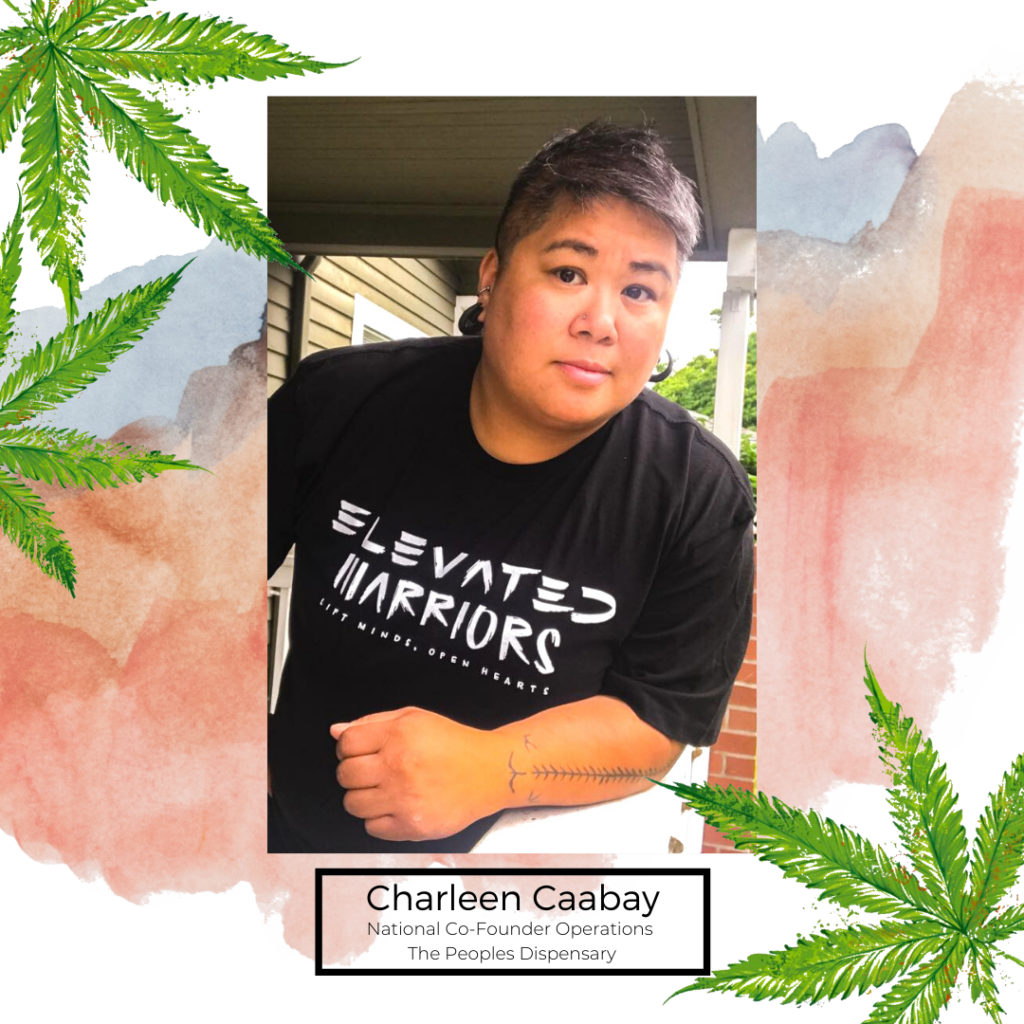 IG: @chefcharleen // FB: @Charleen Caabay // LinkedIn: Charleen Caabay
Charleen Caabay is National Co-Founder Operations for The People's Dispensary and winner of the well knows Food Network series Chopped.
After winning the 2017 New Year's Eve episode of Chopped, chef Charleen Caabay is back in Oakland with Craft & Spoon at 1627 Broadway. (There's a second entrance to the space, formerly Uptown Juice, at 1634 Telegraph Avenue.) The restaurant tested out a soft-opening menu this past weekend and will be back open for the city's popular First Friday festivities later this week.
Caabay has already cultivated an Oakland following for her dishes like lumpia and adobo at the now-closed Kainbigan. With Craft & Spoon's co-owner Christine De La Rosa, aka Miz Chris, Caabay will reprise some of her favorite Filipino flavors. But she won't keep the spotlight all to herself: Instead, Craft & Spoon will provide space for other food entrepreneurs like Aima Paule of Hey Bü Kombucha to brew and bottle her products.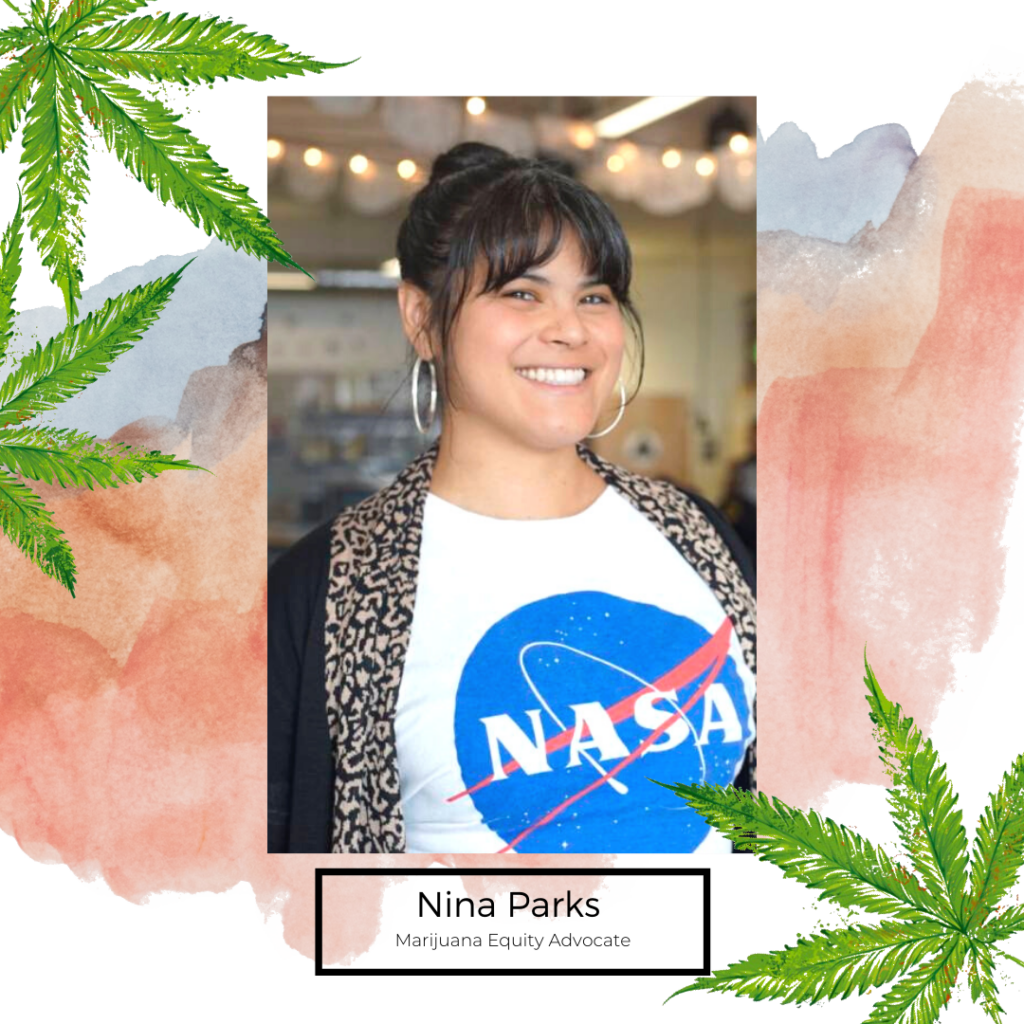 IG: @NinaParksConsulting// FB: @NinaParks // LinkedIn: Nina Parks
Nina Parks is an expert in cannabis, cannabis policy and social equity in the emergent cannabis industry and in 2018 Hightime's Magazine named her one of the High-time's 100 top influential people in Cannabis of 2018.
In 2015 she launched a Prop 215 compliant delivery service called Mirage Medicinal and was featured in Weediquette for the work her and her brother were doing to save their cannabis business and advocate for the participation of more people of color and for the inclusion of the formally incarcerated in the legal cannabis industry. The fight to lowering the barrier of entry for small cannabis businesses led to Nina's participation on the board of the California Grower's Association as the representative for delivery services & women of color, she later helped to establish the California Cannabis Delivery Alliance and the Bay Area Delivery Alliance which lead to delivery services being included as a license type in CA.
In 2015 Parks also helped to co-found an organization for women of color in the cannabis industry called Supernova Women which has grown into a national voice for a more inclusive and just cannabis industry and was pivotal in helping to shape "Cannabis Equity Programs" from the Bay Area CA, to Boston Massachusetts.
Nina Parks has been front and center for many of the conversation around "Cannabis Equity Programs" in California and has a unique background in the development and facilitation of youth diversion programs and cultural events as an artist and educator in SF prior to her career in cannabis, giving her a holistic perspective her consulting methods help to keep a humanitarian lens on the creation of cannabis brands, policy and regulation.